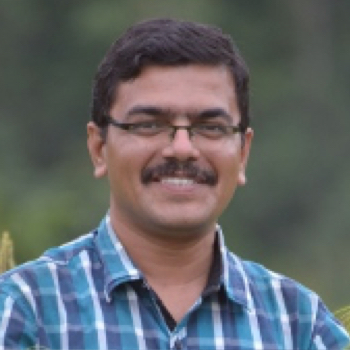 Mr. Somesh B
CEO
CEO of Sahaja Organics, come from the background of Farmer family from a small Village of Malavalli Tq, Mandya Dist, Karnataka, who completed Master's Degree in Commerce from University of Mysore and also completed his International Course on Market Access for Sustainable Development from Wageningen University, The Netherlands and a Short course at Unsika, Indonesia, on Food Safety and Phytosanitary Measures in Golbal Horticulture Supply Chains from Wageningen University. Mr.Somesh also Participated in the Management Development Programme on Practical Answers to Poverty-Marketing of Rural Products, at IRMA, Gujarat.
Mr.Somesh started his career at DHAN (Development of Human Action) Foundation as Program Associate, worked for the livelihood of rural womens. Later he worked at GREEN Foundation as accounts officer streamlining the FCRA accounting system and Initiated the ORGANIC MARKETING for the small farmers. His major exposure was at Aditya Birla Retail Ltd, where he took in charge as Financial Lead and as a Specialist for Fresh Category and handling day to day Financial activities and Legal Formalities and also worked as a financial analyst for fresh category for south India. later he joined Reliance Communication taking control of the entire sales operations and cash flow. He has also worked as an consultant with many NGO's and GIZ-Germany on various projects in Karnataka.
After all this he got an opportunity to join SAHAJA SAMRUDHA ORGANIC PRODUCER COMPANY Ltd., which was a blessing in disguise to the company. With his vast exposure, working with farmers from the root level and also in the field of Retail chain and Finance helped him contribute significantly to Sahaja Organics.
Sahaja Organic unique concept is wholly owned by organic producers, who are necessarily primary producers committed to protecting the environment and providing diverse and wholesome food to consumers. It was a tough time for Mr. Somesh to take Sahaja Organics to a higher level. When he joined Sahaja Organics was under a huge LOSS, In the span of 8 years he increased the turnover from 18 Lakhs to 10.8 Cr. He not only expanded his horizon to the local market but also to the neighboring states and his few visits to BIO FACH, Nuremburg helped him to change the retail division at Sahaja Organics. As a CEO he has shouldered lot of responsibilities from Farmer to Consumer.